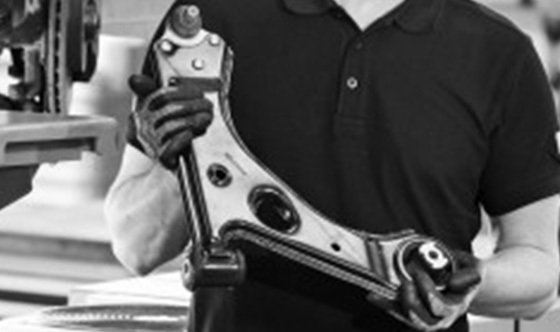 LEMFÖRDER Control Arms
For Accurate Wheel Guidance
In order to ensure safe vehicle handling, even in the event of extreme roadholding, it is important that the movement of the wheels is transferred quickly and precisely. For this purpose, intelligently designed control arms with joints are used within the wheel suspension.
LEMFÖRDER provides many different, vehicle-specific types of control arms, also for complex axle constructions: from guide rods, track rods and tension struts via control arms through to suspension ball joints or supporting joints. In the case of independent suspensions, the wheel carrier can be connected to the vehicle body with up to five control arms. Depending on the customer requirement, the components are either set up for comfortable or dynamic driving properties. Depending on the construction type, either 2-point links, 3-point links or, on rare occasions, 4-point links are used. Besides steel control arms, LEMFÖRDER also develops and manufactures light, premium aluminum control arms.
The control arms undertake the task of wheel guidance and frequently also transfer spring, damper and stabilizer forces.