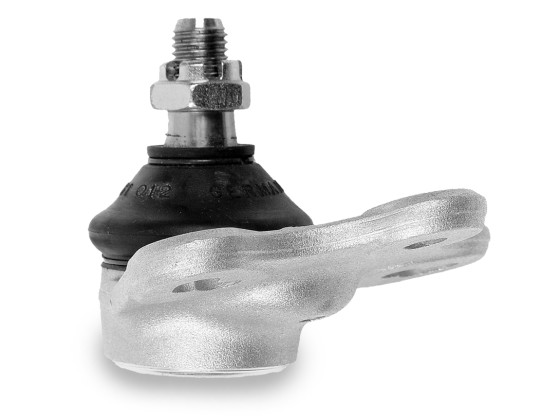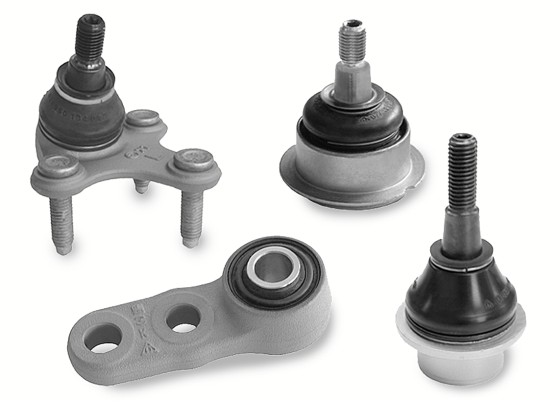 LEMFÖRDER Suspension Joints
Precise Mobility
Suspension joints are integrated into the control arms, pressed-in or flange-mounted. Alternatively, they can be pressed or screwed into the wheel carrier. A distinction is made between guide and suspension joints for passenger cars, vans and light commercial vehicles. While the guide joint generally transmits only longitudinal and lateral forces with a low proportion of vertical forces, the vehicle weight is additionally supported by the support joint.
The most important wheel suspension designs include (wheel) suspension ball joints, supporting joints and cross-axis joints. These ball joints connect the wheel suspension control arms with the wheel carrier and, consequently, with the wheel.
While the suspension ball joint usually only transfers longitudinal and lateral forces with a low amount of vertical forces, the supporting joint also supports the vehicle weight (axial spring and damper forces).
The (wheel) suspension ball joint establishes the connection and, consequently, the support between the front axle control arms and the axle body/carrier (steering knuckle). Its task is to guide the wheel carrier and wheel, to enable the spring deflection of the wheel and to permit the steering movement on the front axle. It is always installed at the triangle apex of the control arm. The height fixation is performed via the ball stud. The ball joint should be easy to move, low in flexibility, maintenance-free and noise-insulating. These four, partly contradicting, requirements are met at LEMFÖRDER, for instance thanks to premium plastic shells in the joint.