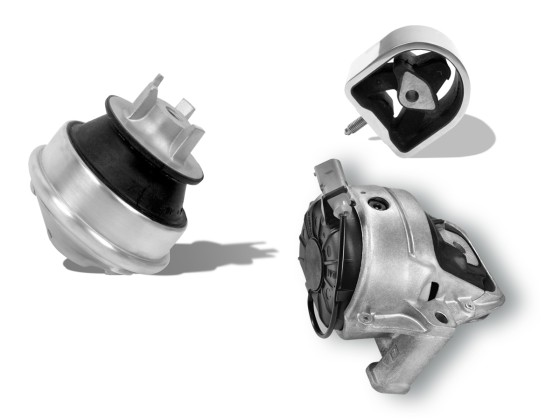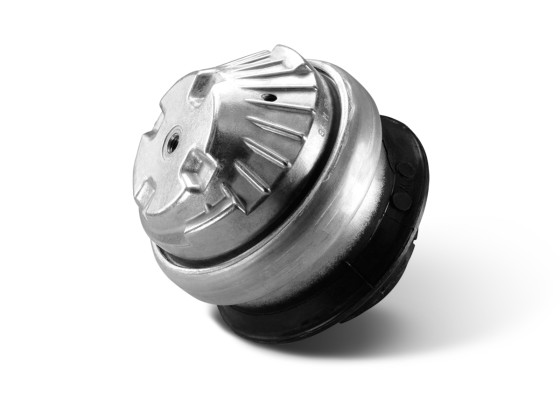 Rubber-to-metal Components in the Driveline
More Comfort in the Passenger Cabin
A solid combination of rubber and metal creates multifunctional LEMFÖRDER automotive components that transmit forces, enable defined movements, isolate noise and dampen vibrations. Therefore, vibrations and noise caused by the transmission or the engine are hardly noticeable in modern vehicles - thanks to vibration-optimized concepts with innovative and safe powertrain mounts.
LEMFÖRDER rubber bearings for the driveline securely fixate the engine and transmission and increase the ride comfort for the passengers. The metal-to-rubber components in the driveline include engine mounts, transmission mounts, and torque support arms.
They form the damping connection of the engine and transmission with the chassis and secure the units in all driving situations. Furthermore, the bearings ensure that the driver and the passengers are protected against bothersome vibrations and noises.
Depending on the vehicle model, up to 15 rubber-to-metal components may be installed in a passenger car. The vulcanized connection between the metal and rubber transfers pressure and shear forces and simultaneously insulates oscillations, vibrations and structure-borne noise.
That is the reason why rubber-to-metal components have a decisive influence on driving characteristics and driving safety. The LEMFÖRDER composite parts are therefore designed in an innovative manner and are geared towards a particularly long service life.