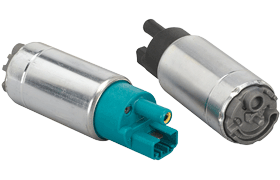 Fuel Pumps
Constantly evolving technologies and state-of-the-art manufacturing over the past 35 years allow Bosch to supply fuel pumps with tight tolerances and compact design, making way for the latest advancement — turbine pump technology. This revolutionary technology replaces older pump designs, providing improved drivability and reduced hot-start problems.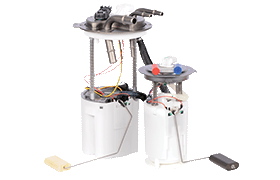 Fuel Pump Assemblies
Bosch supplied the industry's first fuel injection system with a high pressure electric fuel pump in 1967. Since then, Bosch has stood at the forefront of fuel system technology, providing fuel pumps to virtually all vehicle manufacturers. Compared to conventional fuel pumps, Bosch Pumps deliver 30% higher efficiency and the precise fuel supply required for a partial or full load – saving fuel and reducing CO2 emissions.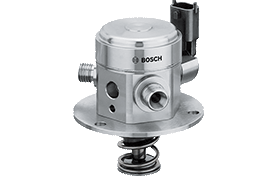 High-Pressure Pump (HPP)
The high-pressure pump is responsible for compressing the fuel supplied by the electric fuel pump to the pressure required for high-pressure injection up to 20 MPa (200 bar).