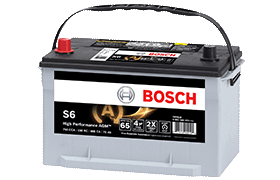 S6 High Performance AGM™ Battery
Bosch S6 High Performance AGM™ Batteries provide excellent charge acceptance & peak power for vehicles with start/stop systems, regenerative braking & the highest electronic demand. The S6 features AGM™ technology & satisfies the highest starting & power supply standards even in extreme hot & cold climates.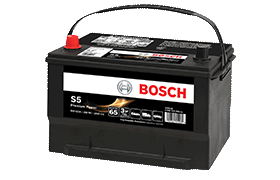 S5 Battery
The Bosch S5 Car Battery is well suited for premium car segments including upper-class domestic, imported segments & vehicles with a high number of electrical consumers. The S5 Battery delivers dependable power in extreme temperatures & other high demand situations.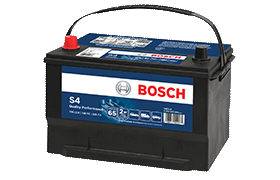 S4 Battery
The S4 is an all-around battery focused on mid-size car segment with average number of electrical consumers.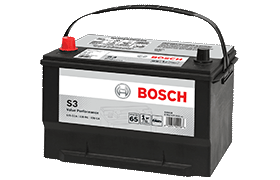 S3 Battery
The S3 Battery is an economical solution for older cars with less electrical equipment.