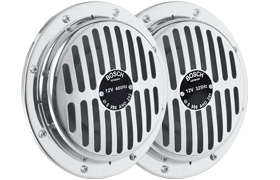 Disc Horns
Bosch Disc horns are used in various motor vehicles from motorcycles and passenger cars to buses and trucks. They allow the driver to warn other drivers especially in hazardous situations.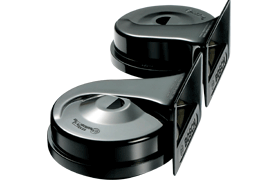 Fanfare Horns
Bosch Fanfare signal devices provide increased safety on the road. They can be used in passenger cars and light duty commercial vehicle. They are developed with decades of experience and innovative technology.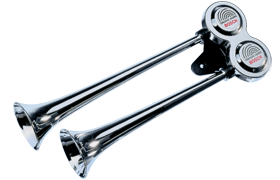 Compressor Trumpets
Bosch Compressor Trumpets signal devices are used mostly in large vehicle such as trucks and buses but can also be applied to cars and light duty vehicles. They produce the best acoutistic efficiency currently on the market.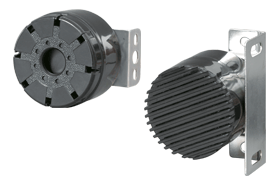 Backup Warning Buzzer
Bosch's Backup Warning Buzzers provide additional safety for commercial vehicles when maneuvering and reversing in situations with restricted visibility.